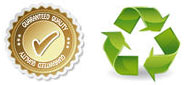 Our company works with high quality materials and has developed recycling technology that allows minimum waste materials.

Ikon Ltd is the first and only manufacturer of beach and promotional inflatables for Bulgaria.
It has been more than 16 years since our company was found and we are proud to say that our innovative technology and methods of work not only guarantee high quality products and short production terms, but also we can offer our clients reliability and loyalty.





We use only high quality materials in accordance with the European standards for quality assurance and lack of toxic materials.
After production all inflatable items are put to a 24 hour quality test that gurantees the reliability and safety of each product.





Technology is the driving force of each production process. That is why we have invested in automatic and semi-automatic machines that provide quick performance of work and precision to the smallest detail.
Our 16 years of experience, high technology equipment and team of professionals are the driving mechanism in our work.





Companies that have trusted our company as a partner are: Beiersdorf, Henkel, Mtel, Devin, Danone, Bristol Myers Squibb, Office Express, Unilever, AIG, Kamenitza, Bolyarka, Bulgartabac, etc.
Our work with some of the leader companies from various sectors has given us the required experience and has confirmed our position as professionals and preferable partners.