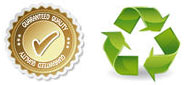 Our company works with high quality materials and has developed recycling technology that allows minimum waste materials.



Size of the visor

240 x 330 mm

Thickness of the visor

0.60 mm

Material

PET and adjustable strap with velcro

Features

Adjustable to fit head
Durable, light-weight material
Wipe to clean surface
Produced in EU (Bulgaria)

Minimum quantity

1000 pcs



Material

2 layers of spunbond non-woven textile 65 gsm
Oekotex certified class 1 - ensuring safety when in contact with skin

Dimensions

230 x 150 mm

Features

Washable (up to 60C, preferably hand wash)

Minimum quantity

1000 pcs

Warning: Not intended for a medical purpose! Тhis face mask is used to reduce the risk of infection, however it cannot prevent it with certainty.



Material

non-woven textile 40 gsm
Oekotex certified class 1 - ensuring safety when in contact with skin

Features

Non-sterile
One size

Minimum quantity

100 pcs